Lynch shared the photo on Instagram to show her support for Conor McGregor ahead of his UFC 257 bout with Dustin Poirier, and it sees the star holding Roux while posing in the gym and wearing McGregor's Roots collaboration T-shirt.
"All of us Irish champs stay ready," she captioned the picture, before going on to note that "all profits" will benefit Children's Health Foundation Crumlin that supports Children's Health in Ireland.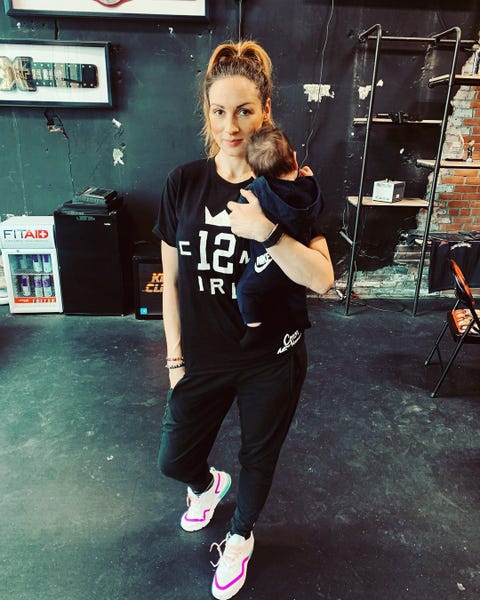 BECKYLYNCHWWEINSTAGRAM
Lynch and her fiancé Seth Rollins welcomed Roux in December. Sharing their happy news on Instagram, Lynch posted a photo of the couple holding Roux's hand with the caption: "Welcome to the world Roux. You are the love of our lives."
Meanwhile, McGregor, who lost his fight at UFC 257, could be heading to the WWE in the near future according to fellow Irishman Sheamus.
Speaking exclusively to Digital Spy last week, Sheamus said: "I don't think anyone would raise eyebrows if he came into WWE. I don't think it's if, I think it's a matter of when to be honest."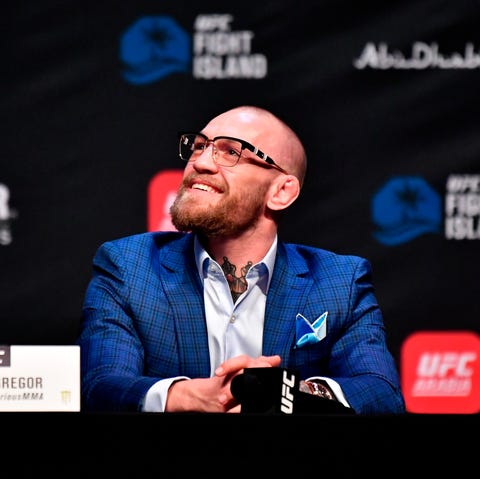 JEFF BOTTARIGETTY IMAGES
Sheamus added that McGregor might get a shock in WWE due to the intensive schedule. "In UFC you fight once a year or twice a year, in WWE we're fighting every week," he said.
"We're taking big bumps every week, the physicality we go through is crazy. It's a different world we're in, I think it's definitely more competitive, it's definitely more physical.
"It takes more edge being in WWE than it does doing the UFC stuff. I'll probably get slated online for saying that but until you actually do our schedule you don't really realise how tough it is."