Today marks exactly one week since the electoral officials in the United State of America declared the candidate of Democrat, Joe Biden, as the legal winner of November 3rd Presidential Election. Biden Floored Trump with 294 electoral college votes which constitute for more than 50% of the casted votes.
However, The Republican candidate, Donald Trump rejected the election results and accused his opponent of wide variety of election irregularities and voter fraud.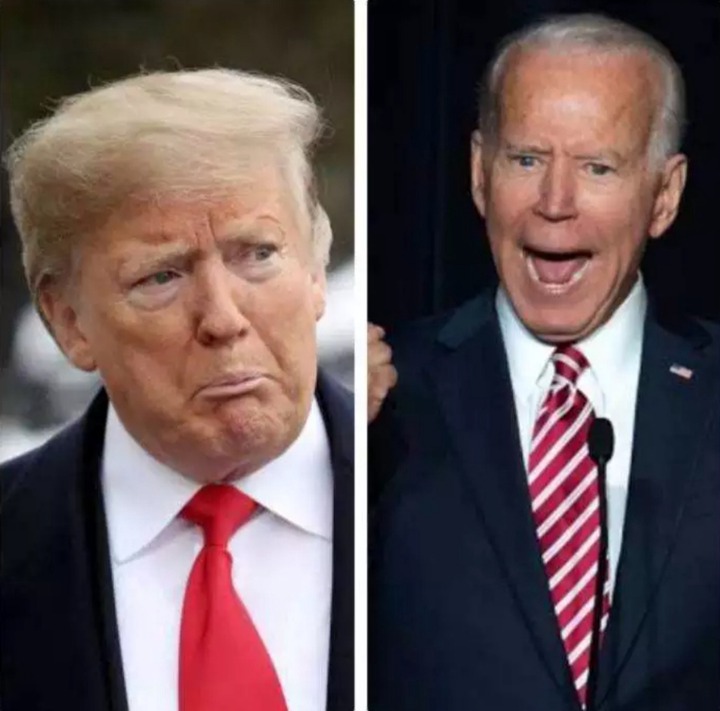 President Trump promised to take legal action against Joe Biden and his Democratic party, and has already filed a law suit at the American Supreme court. Despite lack of any concrete evidence to back his allegations, Trump insisted that the election was rigged. Mr Trump has finally released some results from an American State, which he claimed to be an evidence of election fraud against Joe Biden.
According to Trump, about 700,000 Republican ballots were not allowed to be counted by electoral officials in Philadelphia and Pittsburgh, two counties in Pennsylvania. He stated that based on American constitution, if these ballots were allowed to be added to his votes, it means that he won Pennsylvania State which was initially declared as a state won by Joe Biden.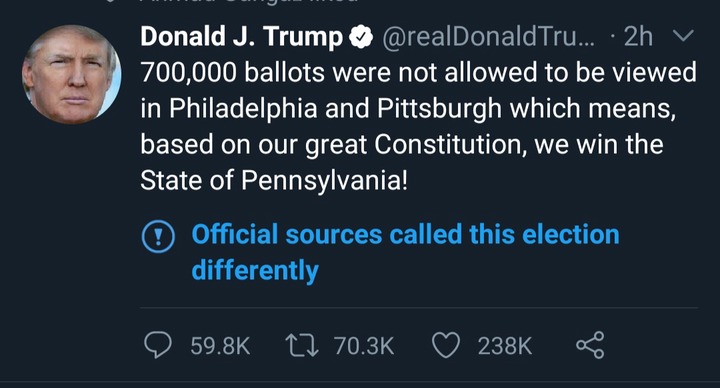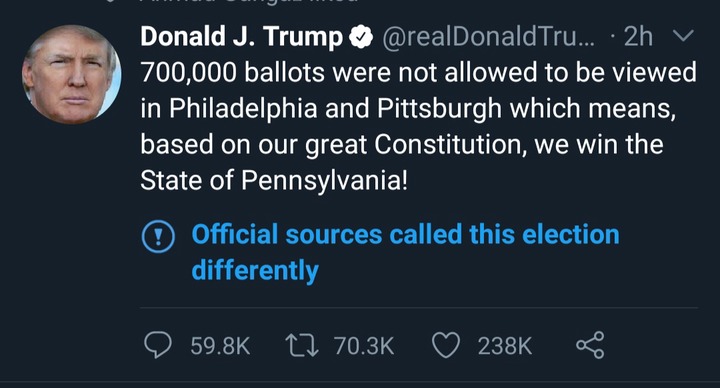 "700,000 ballots were not allowed to be viewed in Philadelphia and Pittsburgh which means, based on our great Constitution, we win the State of Pennsylvania!" He writes on his official Twitter page today.
Mr Trump however did not substantiate this claim with any video evidence or official sources. Americans are waiting anxiously for the Supreme Court to deliver its judgement, until then, Joe Biden remains the President-elect of the United States of America.