Yul Edochie is a very popular Nigerian celebrity actor who has featured in many Nollywood movies. He is very talented when it comes to acting and has won many awards to his name. Yul is tall, fair, elegant and very handsome. He is also very rich and happens to be one of the biggest actors in Nigeria.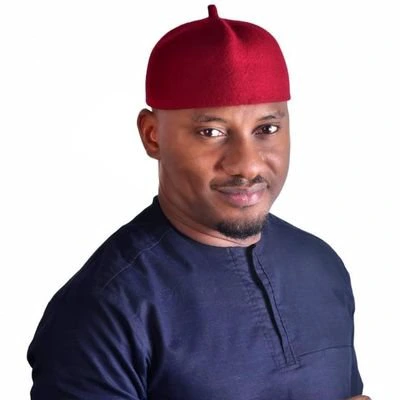 The actor has recently tweeted on his official Twitter handle. The tweet which was made few minutes ago gained the attention of many Instagram users who reacted via their likes, comments and retweets.
On the tweet the actor said that it takes family and friends just one week to raise N10,000,000 for your burial but takes them years to raise N50,000 to support your small business.
In his words he said,
"Inspired by my sister, Chioma Emenike. It takes family and friends just one week to raise 10million naira for your burial but it takes them years plus insults to raise 50K to support your small business. Do what makes you happy legit. Never worry about what people will say".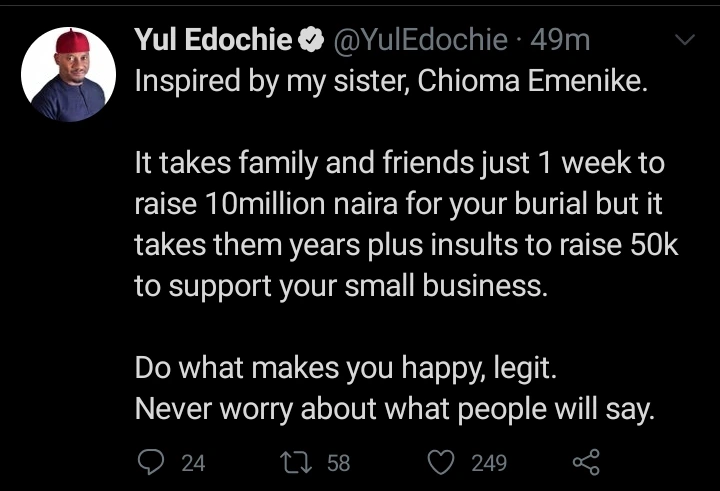 Those were the words of the actor. I think I totally agree with him. That money you will use to bury someone, give it to him/her while alive to support his or her business.
What are your thoughts on this?
Do you agree with the actor?