United States of America's President Donald Trump and his late brother Robert Trump. Photo Courtesy.
The United States of America's president Donald Trump's younger brother, Robert Trump is dead.
Robert Trump, died at the age of 72, at a New York-Presbyterian Hospital in Manhattan, and had been admitted at Intensive care Unit for more than a week.
In a statement, Trump said, "It is with heavy heart I share that my wonderful brother, Robert, peacefully passed away tonight. He was not just my brother, he was my best friend. He will be greatly missed, but we will meet again. His memory will live on in my heart forever. Robert, I love you. Rest in peace,"
President Donald Trump had visited his ailing brother in hospital in New York on Friday. And when the media asked him how his brother is fairing on,a he said hid brother is having a hard time.
Robert Trump had been seriously sick and hospitalized a couple of times in the last three months, but it is not clear what he was suffering from.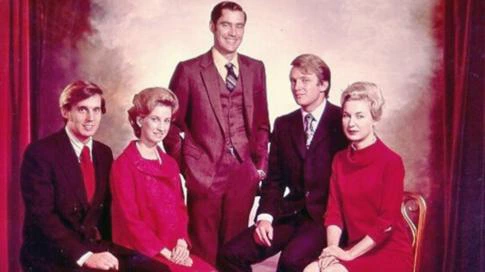 A photo of Trump's siblings, from left to right: Robert, Elizabeth, Fred, Donald and Maryanne
Before his death, Robert Trump used to manage real-estate investments for the Trump property empire.
Recently, he went to court in a failed bid to stop publication of his niece Mary Trump's tell-all book about the president, How My Family Created the World's Most Dangerous Man.