Alexa Bliss is currently on everyone's mind in the WWE Universe. The Goddess has surprisingly become the most talked about in a rivalry which is primarily between The Fiend and Braun Strowman.
Since Alexa Bliss entered the frame with Bray Wyatt and Braun Strowman, everyone has been looking for certain answers. This week, the prayers of the fans will be answered.
Alexa Bliss will sit down in an interview to explain The Fiend scenario. After these two weeks of encounters with Bray Wyatt, her best friend Nikki Cross said she was sorry for leaving her hanging.
Alexa Bliss is now the main stimulant of this WWE rivalry between Strowman and Fiend
'Little Miss Bliss' has now been a part of this rivalry for close to a month. Last month at the Horror Show at Extreme Rules, Bray Wyatt faced Braun Strowmanin a Swamp fight.
Bray Wyatt put Strowman through hell in the swamp. However, there was a small point where the 'Monster Among Men' gained control.
The twist in the story would come when Alexa Bliss would appear. Bliss would appear with a stole covering her, asking Braun to come back home.
Strowman would freeze and Wyatt would take advantage. Seeing Bliss got the WWE Universe excited, however, later it would make fans think deeply regarding her appearance in the match.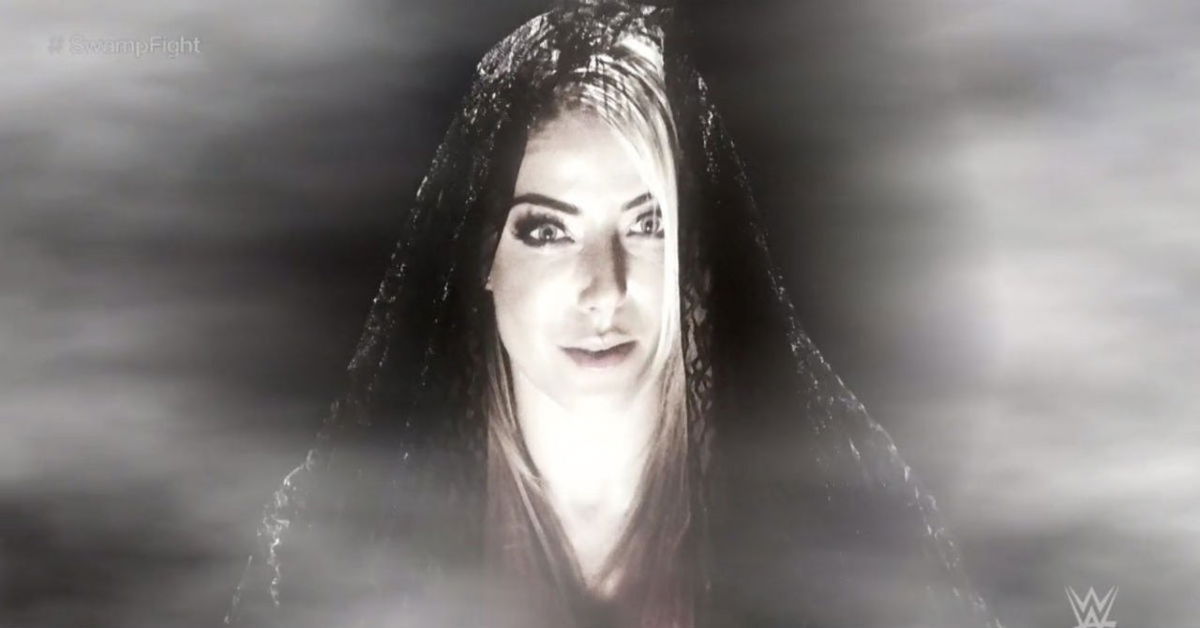 Was it just a mind game? Was sister Abigail alive again and just living somewhere in excitement and anticipation to see what would happen ahead?
This wasn't just a one time gig as two weeks later, the unthinkable happened. Alexa Bliss was ringside when her best friend Nikki Cross lost to Bayley.
Post the match, Bliss was left alone in the ring by a disappointed Cross. Soon, The Fiend would appear and make Bliss his next victim.
Last week on SmackDown, Bliss and Wyatt would be in the ring together again. However, this time, surprisingly, Bliss was seen showing affection towards the eater of worlds.
Strowman then cut a promo vowing to destroy The Fiend. This week's SmackDown will be eagerly awaited as this is the first time Alexa Bliss will speak since the first attack.
This Friday night is certainly one of the most awaited SmackDowns in recent history. One can thank The Goddess for this blessing.