President Muhammdu Buhari on Friday, August 14, elevated 4 judges from the north to the Supreme Court.
The judges are Justice Justice Tijjani Abubakar (northeast), Mohammed Garba (northwest), Justice Mohammed M. Saulawa (northwest), and Justice Abdu Aboki (northwest)
Justice Garba was the chairman of the 2019 presidential election petition tribunal which upheld President Muhammadu Buhari's second term election.
He was elevated from the appeal court. According to The Nation, the 4 judges were promoted following the recommendation of the Nigerian Judiciary Council (NJC) after its meeting on Tuesday, August 11, and Wednesday 12th.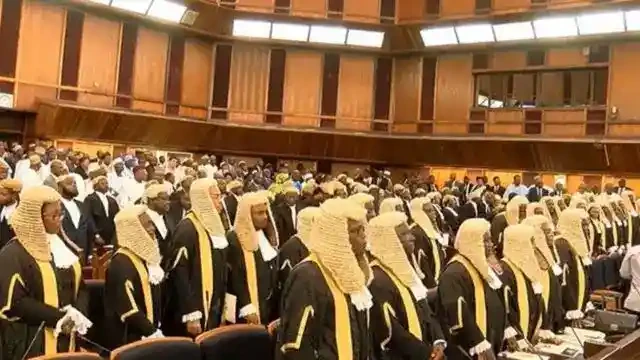 NJC also recommended eighteen other judges to the president for appointment to other courts. They are Justice Kadi Muhammed Abubakar (recommended for appointment as Grand Kadi of Shariah Court of Appeal, Katsina State) and Justice Gumna Kashim Kaigama (who was recommended as Yobe state chief judge).
Others are Justice Emeka Mathew Njoku who was recommended as the president of the customary court of appeal in Imo state.
Justice Suleiman Jamilu Shehu, Sanusi Adobe Ma'aji, Maryam Ahmed Sabo, Abdu Maiwada Abubakar, Hafsat Yahaya Sani and Zuwaira Yusuf Sani have been recommended as judges of the high court of Kano state.
Meanwhile, Vice president Yemi Oshinbajo on Saturday, made a very powerful revelation concerning the factors influencing the appointment of judges in Nigeria.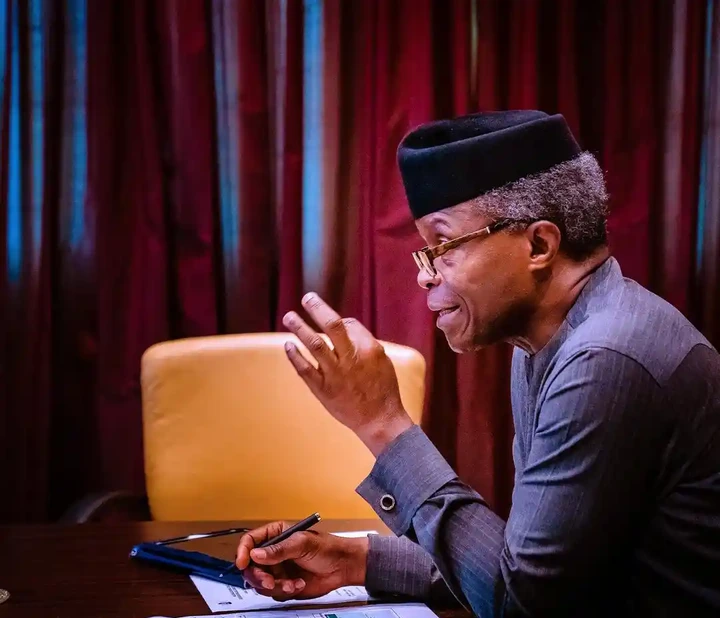 During an online seminar on Saturday, the vice president revealed that the appointment of judges is majorly brought about by the power of the commercial, political and even religious elite, The Cable reports.
Oshinbajo said that this section of the citizenry usually do this just to get ahead of the due processes and be favored by the judicial system by choosing the judges to sit over their cases.
He said: "We've an elite and when I speak of elite, I speak of the Nigerian elite both political, religious, commercial/business etc. Everyone wants to get ahead, we want to own things, we want to control things and we want to own the judges too.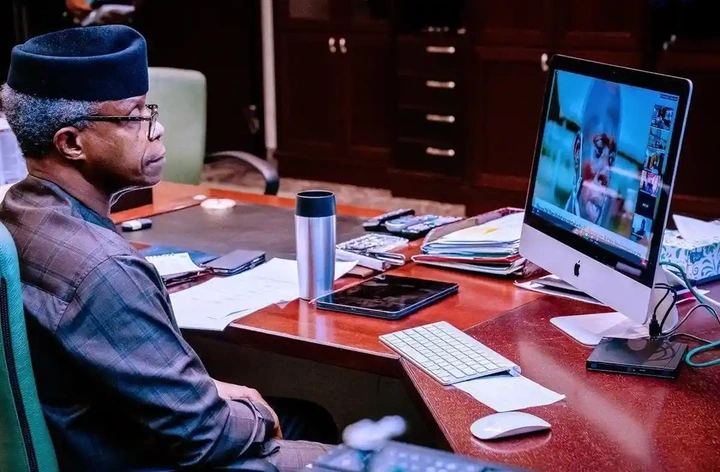 "The Nigerian elite want to be sure of all the outcomes and they want all the outcomes to favour them. That is the same pressure that we've with respect to the federal character."
Nigeria's number two citizens went ahead to say that with the situation of the country now, the issue of federal character is no longer feasible in this regard and that if nothing is done about to change the status quo, there will be bigger problem soon.
Oshinbajo stated: "If we leave it to the system that's going on at the moment; we're clearly headed in the wrong direction because interest whether private, political or group influences how judges are appointed."