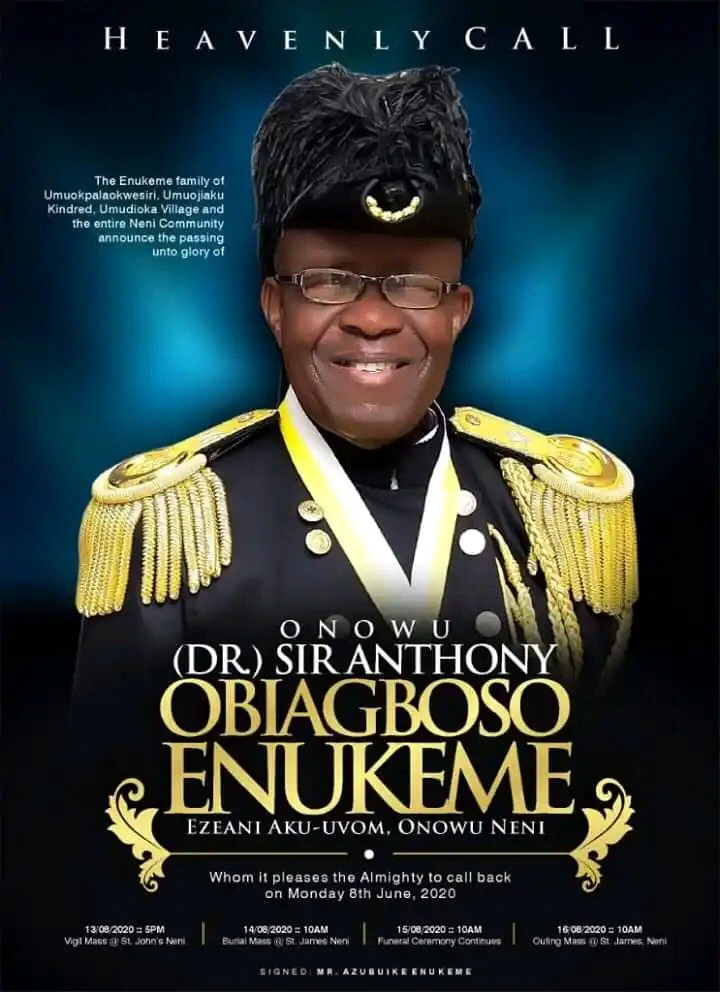 Death as we know is a respecter of nobody, when it comes it takes the rich, poor, ugly, handsome, young, old, and any living being.
However we thank God that Chief Anthony died at a very good age, because this week a lot of young people have died already.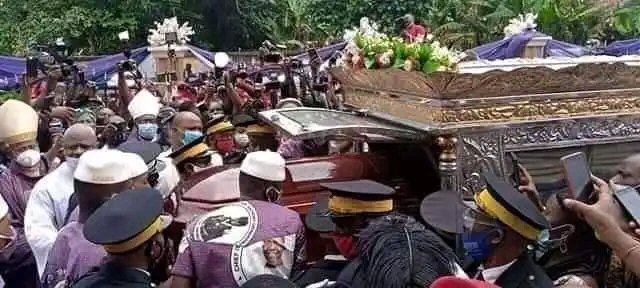 After The death of Sir Anthony Obiagboso Enukeme who was a billionaire and Oil Mogul, his burial ceremony commenced yesterday and he was buried in a grand style.
Before Chief Anthony died, he was one of the richest men in Anambra, Nigeria. In his community he held the Onowu title (traditional prime minister), and he was well known for his philanthropic acts. Anthony was also reverred as a high member of the All Progressive Grand Alliance (APGA).
His burial was held by several pastors. However, we couldn't help but notice his casket as it was so magnificent, I am thinking that the casket is worth millions of naira.
See photos of the coffin: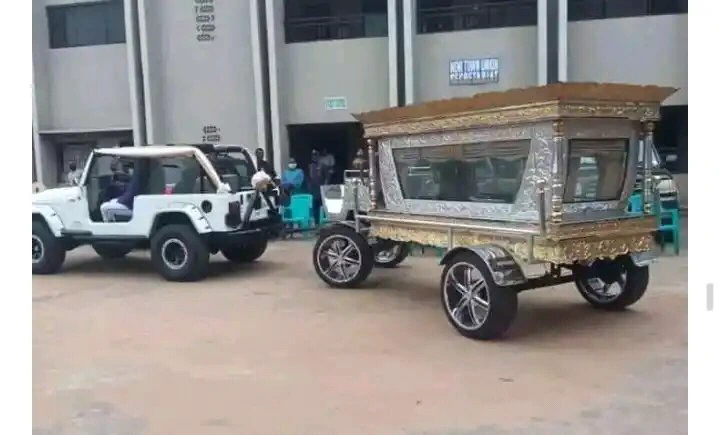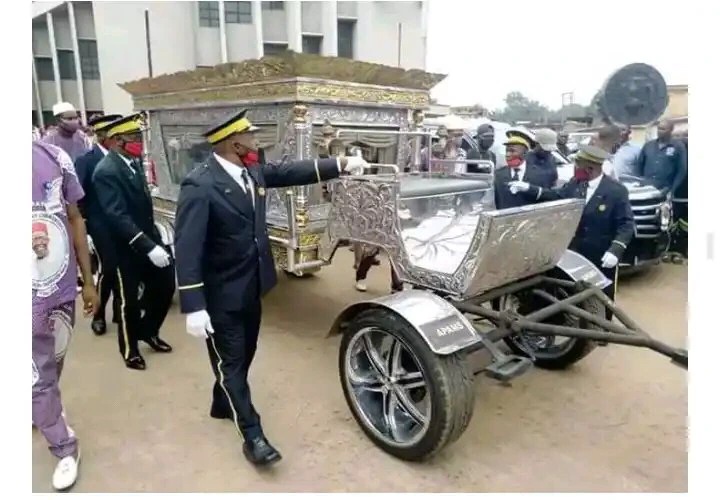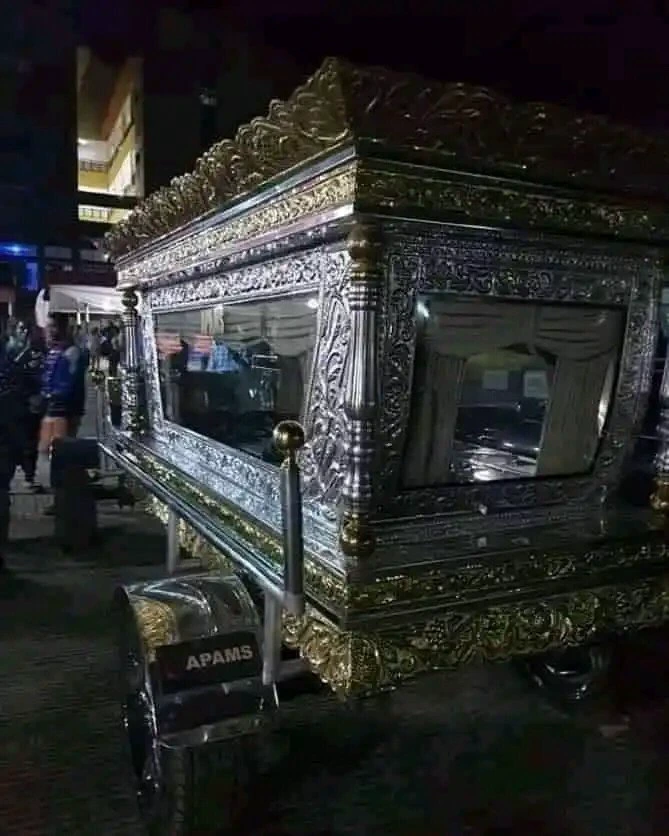 But I pray for you reading this that no matter how expensive this coffin may look, may it not be your portion at the early stages of your life in Jesus name. Amen.