The UEFA champions league quarterfinals match was played yesterday in Lisbon, Portugal.
The football match was against the Spanish Football gaint, Barcelona and The German league champion, Bayern Munich.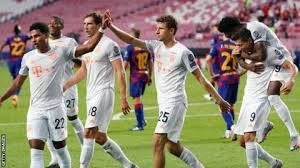 It was indeed a thrilling football match as almost 60% of the world prepared for the super clash between these two teams. Prior to the kick off, there were controversies ranging from who would emerge the winner of this clash, due to the fact that both teams have dominance in the European Football and of course, both teams are well experienced and both possesses super star players. Judging from their previous matches, one could hardly predict the looser even though Bayern had a upper hand before the game. It was well known that the ratio was 60:40.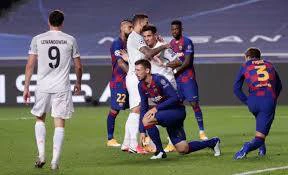 However, a man placed a bet in Favour of barcelona to win Bayern Munich. As you would have guessed, the bet was lost.
He staked a whooping sum of ONE MILLION NAIRA (1,000,000) in Favour of Barcelona, and lost the bet after 90 mins
Photo below: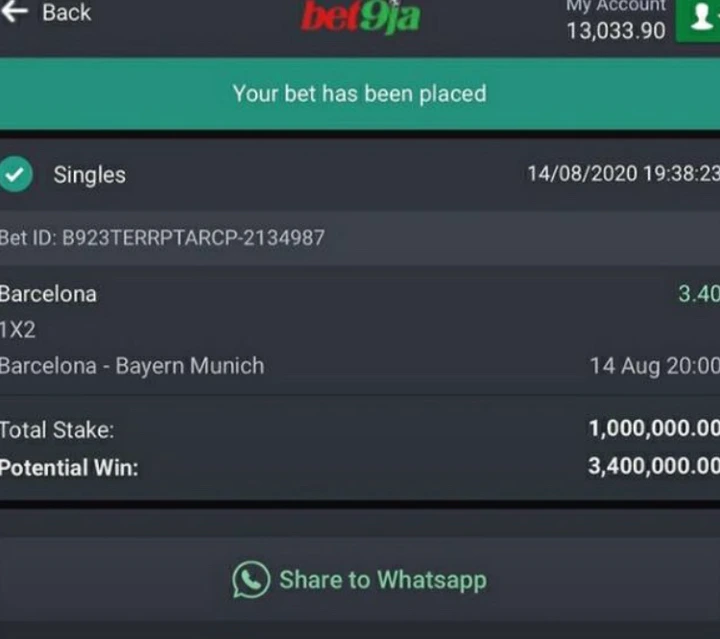 It was reported that the man fainted when Bayern increase the goal tally and he was rushed to a nearby clinic. What football game will not coast in this life. We hope he recovers quickly.