See what a bride was caught doing after she left the venue of the wedding(video)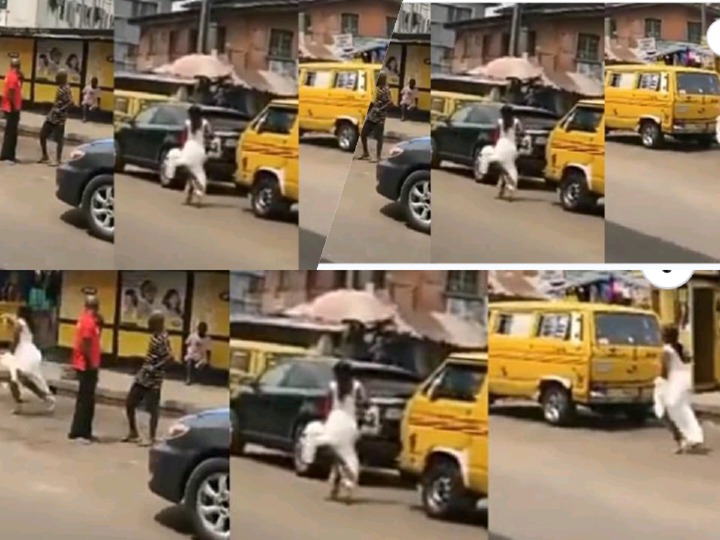 A bride who was putting on her wedding gown was spotted shouting and running aimlessly on the street Lagos while passer-by watch in amazement.
From keen observation,she seem to have a destination in mind as she could be heard saying "I go talk" repeatedly.No one could really understand why a bride could leave her wedding venue hastily.
What made her abscond from the venue still appears to be a mystery ,but it could be that the man she is about to get married to was acquired through fetish means and somehow nemesis has caught up with her.
Although it's just mere speculation,but it obviously can't be ruled out as we know what most women get themselves into all in the name of marriage.
Irrespective of what my guesses are ,the bride obviously needed to say say something which I believe is not going to be pleasant.
However,people have expressed their heartfelt feelings for the bride, irrespective of whatever she heard that made her ran away from her own wedding.
Watch the video below;