Ahead of the September 9 gubernatorial election in Edo State, more trouble looms for APC and it's candidate, Pastor Osagie Ize-Iyamu and his running mate, Gani Audu over alleged certificate forgery.
According to the documents submitted to the Independent National Electoral Commission (INEC), Gani Audu is embroiled in a certificate forgery case as there are discrepancies in his academic qualifications and other means of identification.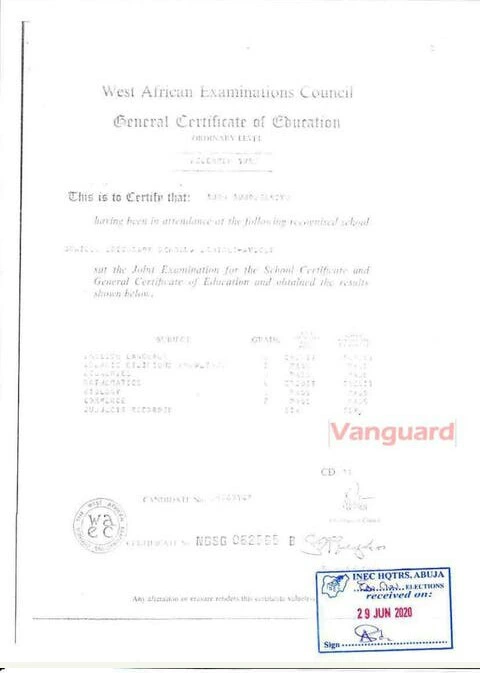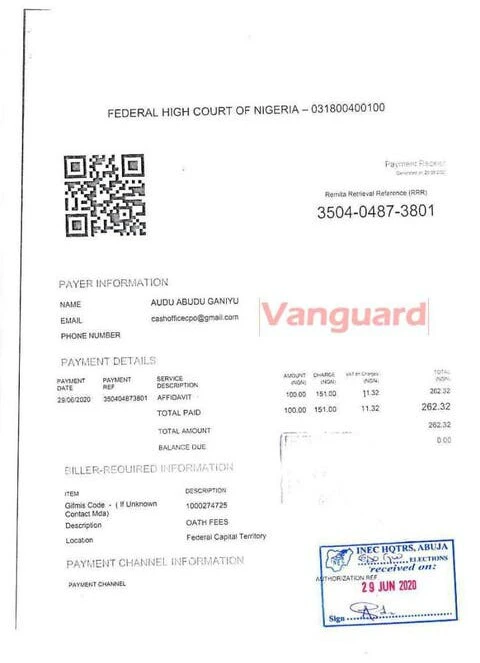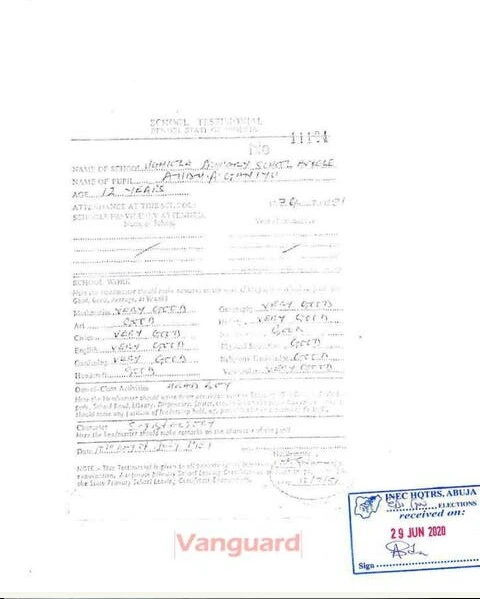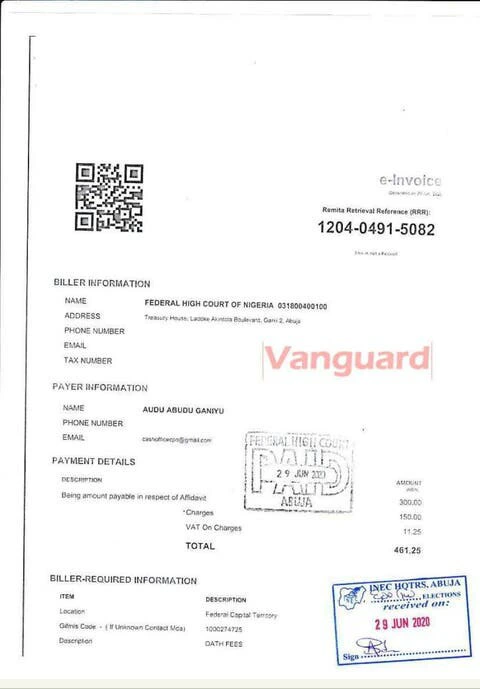 The discrepancies in the documents, is looking exactly like the ones found in the academic credentials of the sacked deputy governor of Bayelsa state, Biobarakuma Degi-Eremienyo and if care is not taken, same fate might befall APC in Edo state.
Infact due to the discrepancies in the man's credentials, it caused APC to loose Bayelsa State after Supreme Court ruled against his certificates.
It's learnt that the Action Democratic Party (ADP), has instituted a court case at the Federal High Court in Abuja, seeking the court to disqualify Ize-Iyamu as a result of the certificates of his running mate.
While Gani Audu swore to an affidavit submitted to INEC with his name as Audu Abudu Ganiyu, his other documents have conflicting names.
In his voters card, his name is Audu Abdul Ganiyu, in his APC membership card his name appears as Gani Audu and in the WASSCE/GCE certificate he submitted, it bears Audu Ahudu Ganeyu.
The discrepancies are confusing and also violates section 182 (1) (j) of the 1999 Constitution of the Federal Republic of Nigeria (As amended.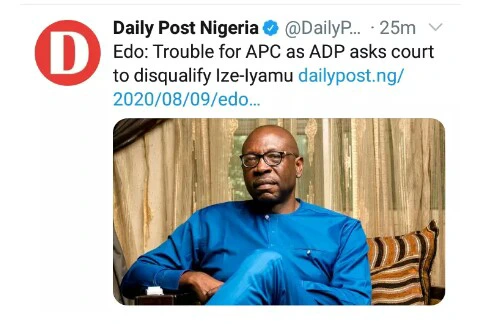 This is also the same reason Adams Oshiomhole gave for the disqualification of his estranged former political godson, Godwin Obaseki.
If this case goes through, I forsee the Bayelsa saga repeating itself if the election proceeds or APC candidate being withdrawn ahead of the election.