Wonders shall never end. The eyes of Hola referral Hospital almost saw its ears after waking up to a terrifying and amazing reality of a father rapping his six-year-old daughter before taking her to this hospital by himself. Initially, the girl hid the encounter with her father when she was in hospital, claiming that the stick she was playing with got her injured in her private part.
After reproductive doctors did serious diagnosis, the truth of the matter revealed that the little girl had been defiled through rape. They therefore had to find a way to trick the girl to reveal the fact behind the scenes. Their effort to convince the girl speak the reality bore fruits. The girl amazed many by revealing that her biological father was responsible for defiling her, as small as she was. According to her, the father paid her Ksh.100 in an effort to seek her apathy not to reveal what he did to her!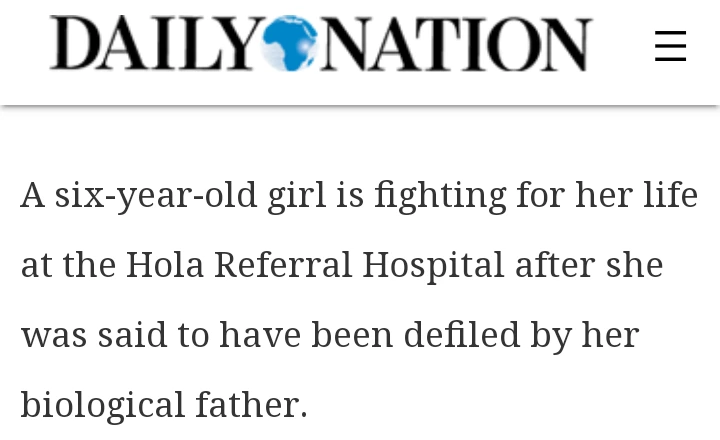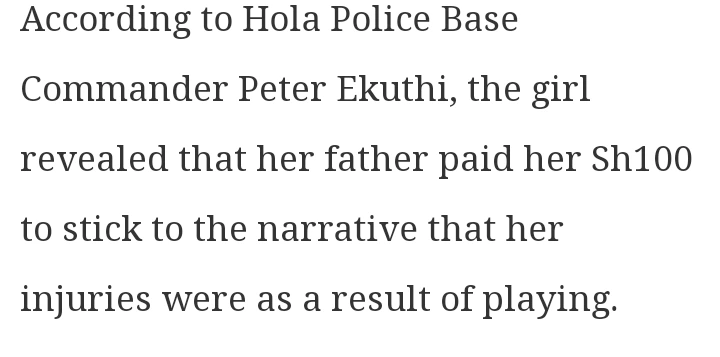 "According to Hola Police Base Commander Peter Ekuthi, the girl revealed that her father paid her Sh100 to stick to the narrative that her injuries were as a result of playing"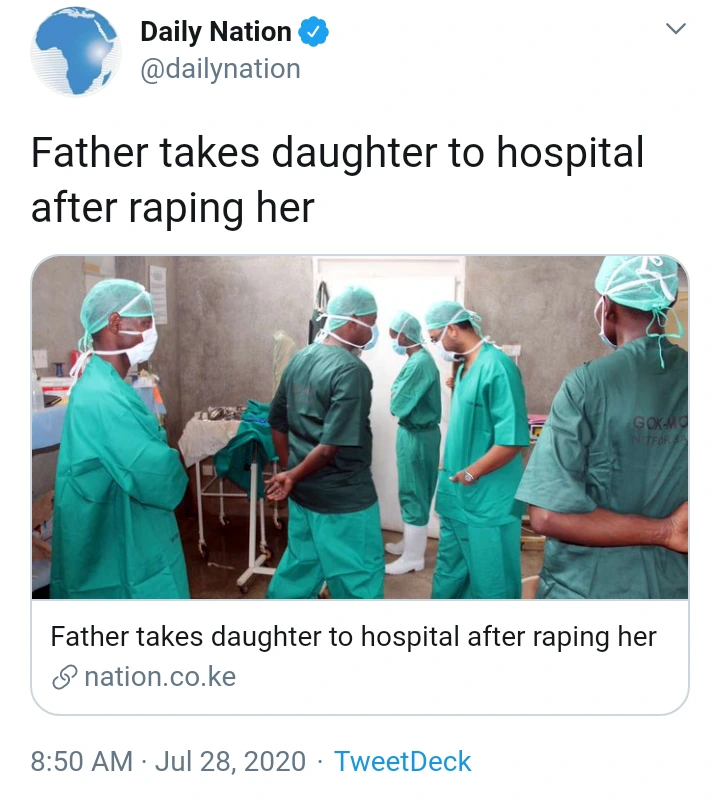 Did the father confused his own daughter with his wife or what exactly entered the man's head before committing such an atrocity? The world seem to cease.